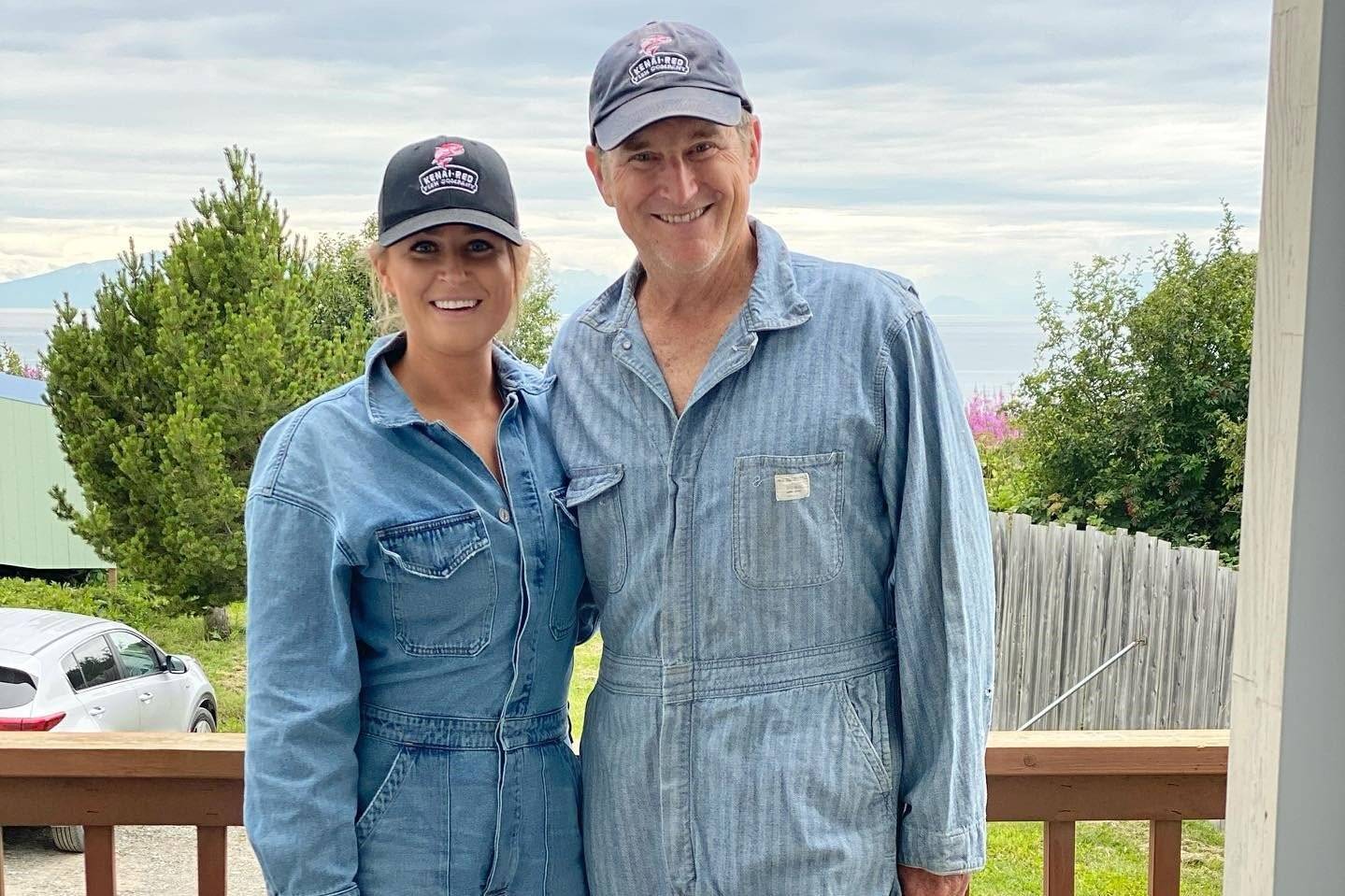 The Crew:Clint Benson, daughter Allison Benson and their crew
Year Founded:2013
Fishing Grounds:The Cook Inlet, just off of Homer Alaska.
The Catch:Sockeye Salmon, Coho salmon, Hot Smoked Salmon, Cold Smoked Lox.
Fishing Practices:Every fish iscleaned, filleted, packaged & flash frozen usually within an 8-hour window from the moment it's caught.
Certifications:Adheres to standards set byThe Marine Stewardship Council.
Fun Fact:Clint's nickname, "Skiffman" was given to him years ago by Bob Wolfe, an old Alaska fishing colleague. With Kenai-Red's fishing practices, the fish are brought inand quickly landed into the skiff—another "Skiffman" connection that Clint likes to point out.
Somewhere in the Cook Inlet, just off of Homer Alaska, Clint Benson is pulling up nets full of Sockeye Salmon. His crew of Pacific Northwesterners and local Alaskans have harnessed their knowledge of the native waters and fish to accomplish their mission to source sustainably and responsibly in some of the best fishing grounds in the world.
Clint (aka Skiffman) is an original East Portlander with an equal share of love for fishing and his beloved hometown. After years of trawling in the Northwest, it was the waters of Kachemak Bay off Alaska's famed Kenai Peninsula that hooked him. He found the wild Alaskan sockeye swimming in these fishing grounds to be a treasure — one he wanted to bring back to the lower 48 — to share with the PNW community in and around the City of Roses.
Kenai-Red Fish Company is the realization of that dream. The crew sets out for Alaska every spring to fish the Cook Inlet's waters and harvest their catch responsibly. The goal is to have as little environmental impact as possible so that other species and fish populations may continue to thrive. The company operates under guidance from the sustainability standards set by the Marine Stewardship Council.
Every fish is cleaned, filleted, packaged & flash frozen usually within an 8-hour window from the moment it's caught. In addition to locking in the flavors and natural juices of the fresh fish, this practice maintains the firmness, color, and health benefits of their catch for extended periods. As a result, anyone who can get their hands on a Kenai-Red fillet is treated to an experience that's pretty darn close to being "straight from the boat."
Our hats off to Clint, Allison, Barbara, and the rest of the Kenai-Red crew!
Subscribe to our local fishermen and women by adding our Portland or Seattle selection of seafood to your order today.
Photo Source: Kenai-Red Fish Co.