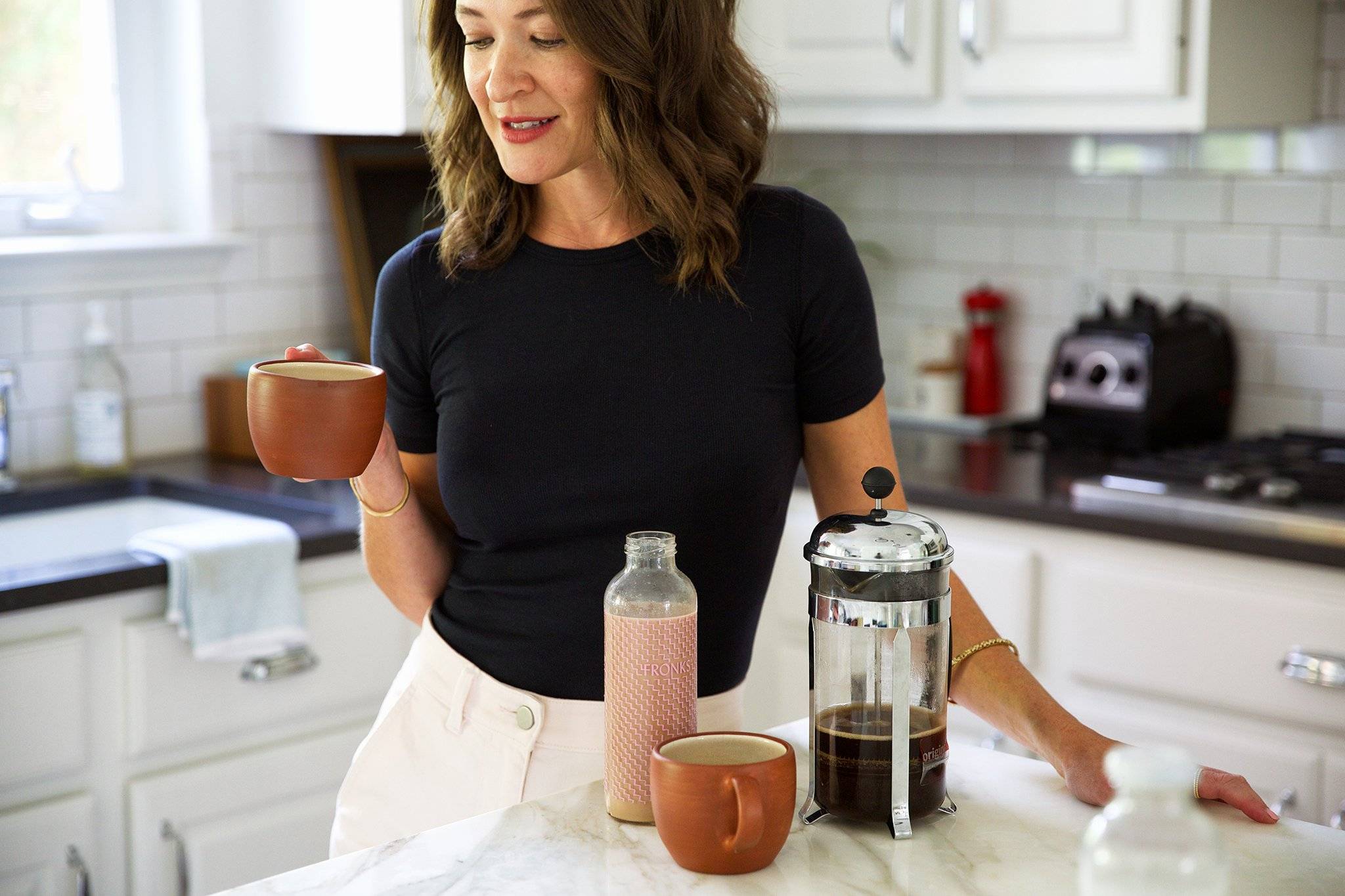 The Makers: Jordan Fronk.
Year Founded: 2016.
Location: Dripping Springs, Texas.
What they Make: Organic hand-strained nut milks.
Practices: All fresh, all organic, all vegan, no dairy, no added sugar, no preservatives, no GMO, no HPP.
Fun Fact: Jordan Fronk likes to say she "accidentally started" a business when her friends and family started lining up with orders for herhomemade nut milks.
Jordan Fronk realized she accidentally started a business when her friends and family quickly became obsessed with her homemade batches of hand-strained nut milks. Fortunately for us, this led to the founding of her own operation, Fronks, which produces organic milk alternatives that are always fresh, vegan, and made with the same love Jordan serves up in her own home.
What really sets Fronks apart from the rest of the alternative milk crowd, is the sprouting process used for its selection of nut milks. This can take 24-48 hours, but according to Jordan, it unlocks many of the naturally occurring nutrients in the nuts. This hands-on approach involves Jordan softening the kernels with water and straining them by hand, a step she describes as being therapeutic. With this kind of care, it's no wonder her family and friends fell hard for her creation!
Fronks is truly a revelation for the Austin community. Whether you're in pursuit of a more nutritious dairy alternative (almond milk has been said to be more nutritious and lower in calories than cow's milk, while also providing essential vitamin D and calcium), or you're just a fan of amazing bottle design (these bottles feature inspired graphic patterns you'll want to keep long after the milk is gone), Fronks is a coveted treat for those in the know.
Jordan's Original Nut Milk is made with sprouted almonds, sprouted cashews, Medjool dates, cinnamon, and sea salt. It's an alternative milk option worth seeking out — but lucky for you — the rainbow's end is right here. Add a bottle of Fronks Original Nut Milk to your order today.
Image Courtesy of Fronks