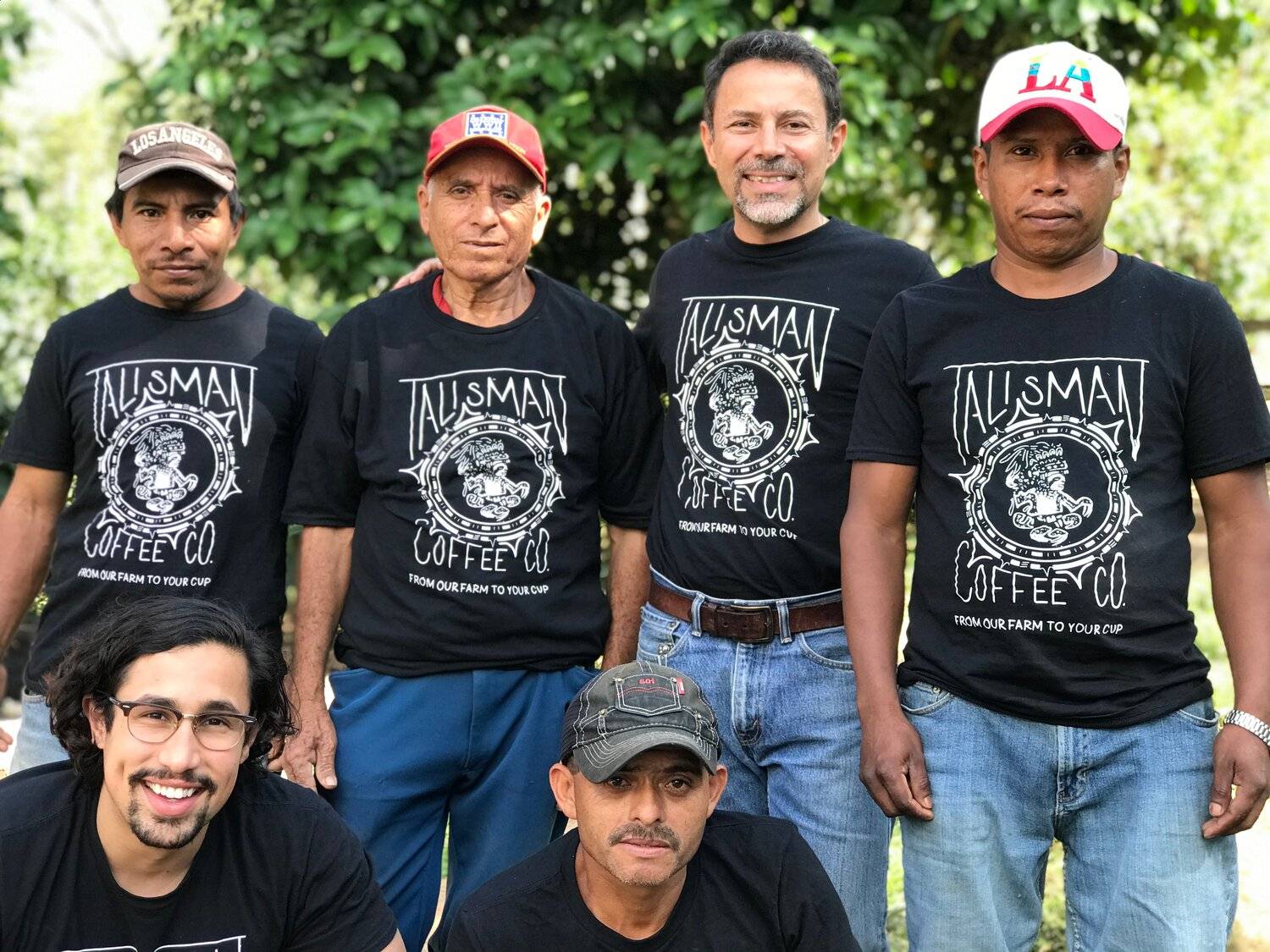 The Makers: Yuri, Johanna, Fernando and Jo Alvarado
Year Founded:2015
Location:Beans grown in Matagalpa, Nicaragua, and roasted in Austin, Texas.
What they Make:Fresh roasted coffee beans
Practices: Shade grown, hand picked, naturally processed and slow dried natural and honey natural coffee beans
Fun Fact:The sleepy little Sloth in the Talisman logo was inspired by those often found napping among the shady trees on the family farm in Nicaragua.
Website:www.talismancoffeeco.com
The Talisman story begins in 19th century Nicaragua, where the Alvarado family farmed coffee near the mountain town of Matagalpa for five generations. Their farm, El Talisman, was lost during the Nicaraguan Revolution and the family was one of many that were forced to flee the country.
They ultimately immigrated to the United States in 1979, and it was there that Yuri and Johanna — who were friends from back home — reconnected, fell in love, married and had two children, Fernando and Jo.
After 30 years stateside, in 2015, Yuri and Johanna returned to that same Nicaraguan mountain town, purchased a 35-acre farm and dedicated their lives to continuing their family's coffee farming legacy. They even named the new farm "Talisman" in honor of their grandfather, Ernesto.
Today, Yuri and Jonhana still live in Nicaragua, where they and their local team grow exceptionally flavorful beans high in the mountains under the natural shade of fruit trees. They also work tirelessly to preserve the lush land by practicing sustainable farming, and reserving 11 of those 35 acres exclusively for conservation.
Meanwhile, Fernando and Jo run the U.S. operation in Austin, Texas, where each week they roast fresh beans in small batches to create a masterful collection of coffees that keep even the most discerning sippers coming back cup after delicious cup.
So if you're looking for a new way to shake off that Sloth-like morning sleepiness, look no further than Talisman Coffee Company. We know you're going to love the taste — and taste the love — in each and every cup of their remarkable brews, so add a bag (or two) to your MilkRun subscription today!