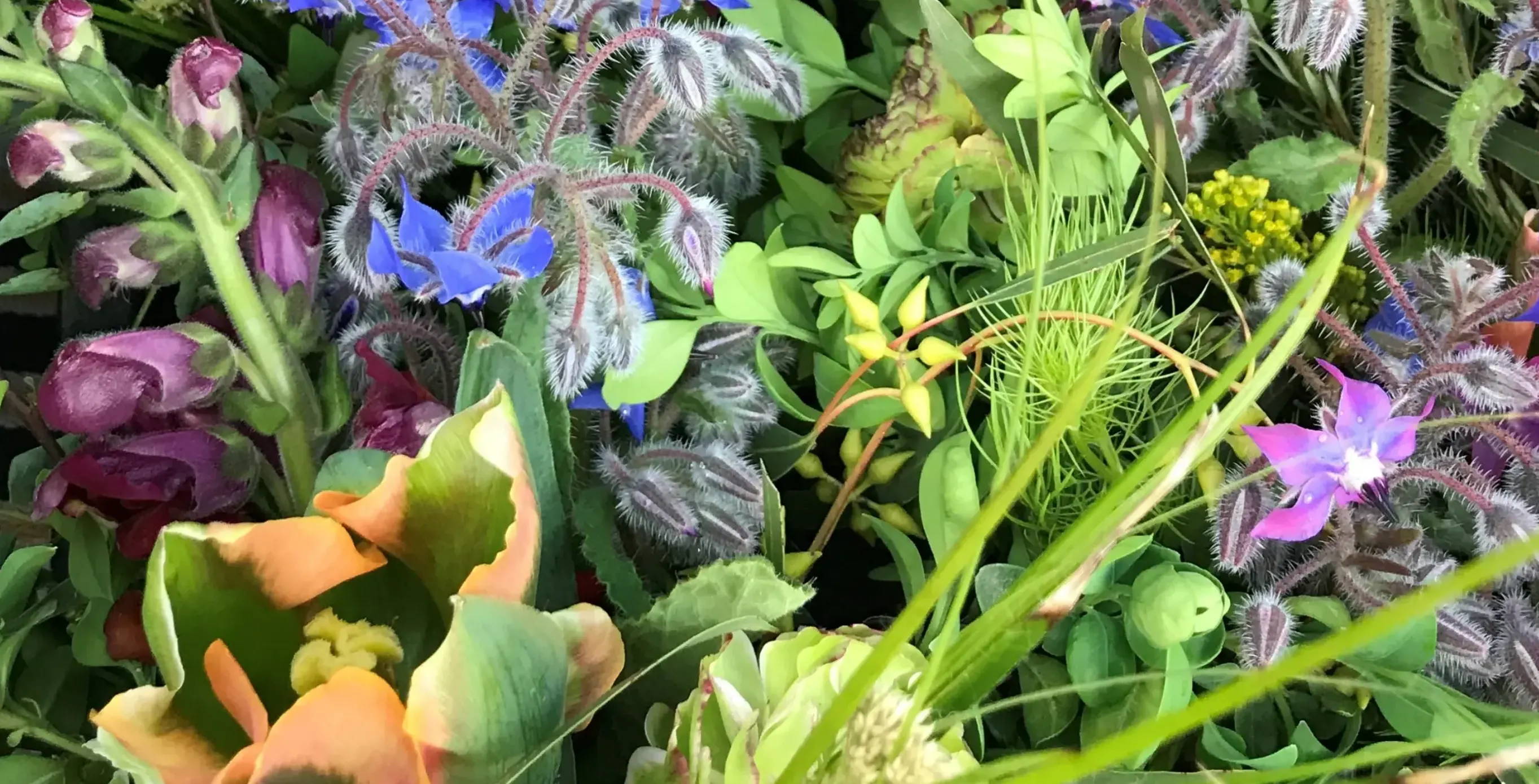 The Farmers:Jesalyn
Year Founded:2015
What they Grow:the most beautiful flowers
Farming Practices:Seasonal, & sustainably grown flowers in the Pacific North West.
Website:https://mossygateflowerfarm.com/
A little garden that began as a reprieve to a difficult life transition has grown into a passion and an obsession. To create a self sustaining business that not only fulfills the soul but also provides a sustainable lifestyle for their family. Little bit by little bit Mossy Gate Flower Farm learns more, grows more, and brings more beauty to the Pacific Northwest.

Add a beautiful arrangement from Mossy Gate Flower Farm to your subscription here.