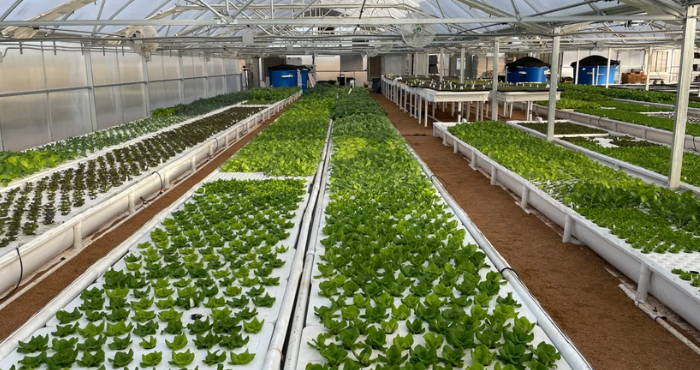 Year Founded:2021
What they Grow/Seasonal Items:Assorted lettuce, kale, bok choy, chard, basil, and other leafy greens.
Farming Practices:All produce is USDA Organic certified.
Website:https://lonestarlettucegrowers.com/
Lone Star Lettuce Growers is a commercial aquaponics farm located just north of Georgetown, Texas. Through the use of sustainable aquaponics technology, Lone Star Lettuce Growers will provide Texans with organic, local, fresh, and delicious leafy greens and fish. Aquaponics utilizes fish waste to provide nutrients for vegetable growth, all within a sustainable, balanced ecosystem. At Lone Star Lettuce, they believe that Texans deserve fresh vegetables that are grown locally vs. vegetables that are shipped thousands of miles across the country.
Lone Star's aquaponics systems consist of vegetables, fish, and nitrifying bacteria in a closed loop, recirculating, self supporting ecosystem. They can grow year-round inside of a climate controlled greenhouse, all while using an estimated 90% less water than traditional soil farming.
Austin, Texas can add Lone Star produce to subscriptions here. And support more local farmers by subscribing here.