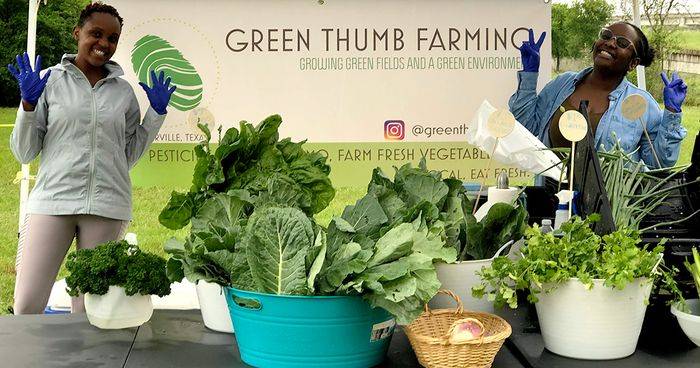 The Farmer: Jane Taylor
Year Founded: 2015
What They Grow: Seasonal fruits and vegetables
Farm Practices: Suburban micro farm focusing on environmentally friendly, non-GMO, and pesticide free farming.
Fun Fact: Green Thumb Farming is a black-woman-owned and -operated business. Founder & Owner Jane Taylor left her nursing career to dedicate her time and efforts to her sustainable farming business.
Website:https://www.instagram.com/greenthumbfarming/
Green Thumb Farming started in Jane Taylor's backyard as a hobby in 2015. Though she calls it a hobby, farming has been in Taylor's family lineage for generations. Originally from Kenya, she grew up farming with her family, a business they've coveted for years.
Taylor expanded her farming practices to 20' x 20' plots in the Pflugerville where she grows fruits and vegetables to sell at farmers markets and more. She also runs Taylor's Farm in Lexington, TX and dreams of purchasing her own plot of land to continue expanding her business.