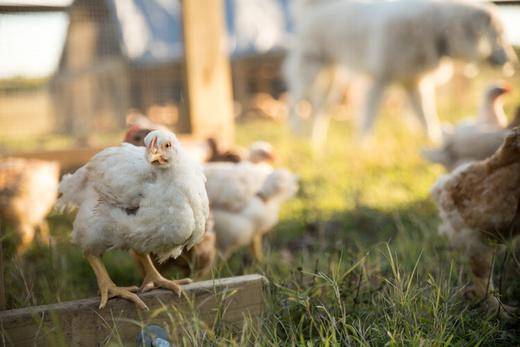 The Farmers:Zachary and Samantha Platt, and Simon Bullock.
Animals Raised: Grass-fed beef, pasture-raised chickens and eggs.
Year Founded: Family-owned since the '70s. Current farm was established 2018.
Acreage:374
Farming Practices:Regenerative agriculture, responsible stewardship of the land, animals are pasture-raised, rotationally, chickens have mobile shelters; currently poultry is fed non-GMO soy feed.
Quote: "We want to bring back the connection between people and their food, knowing that these animals are raised with love, care, and the best that we can provide them because in return, they will nourish us."
Behind the Oaks Farm, is a multi-generational, family-owned farm that sits just outside of San Antonio, TX. The Greaves family has maintained Behind the Oaks since the '70s, and have made extensive efforts to change the way farming is done. If you find yourself in the small town of Schertz, you may run into Samantha Platt (a third generation Greaves) and her husband, Zachary, along with their 4 children, who will help show you how much they care about their animals.
The Platts' focus on giving each creature a healthy, happy life, and building a connection with their land and their animals. This is especially important as the animals are raised with love, care, and the best that the family can provide, because in return, these animals provide food and nourishment to the communities around them. The Platts raise each creature with love while also giving back to the earth by practicing regenerative agriculture.
Behind the Oaks welcomes visitors to stop by and check out their farm! They have a weekly farm stand at the front of the farm on Saturdays from 9-1. Add their Pasture-Raised Poultry to your order today!