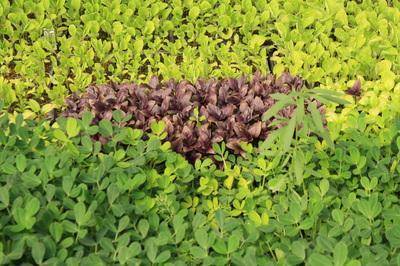 The Farmers:Hilario Alvarez
What they Grow: 100+ varieties of peppers,tomatoes, potatoes, eggplant, onions, beans, corn, squash
Year Founded:1981
Acreage:80
Farming Practices:State of the art irrigation system to aid in water conservation efforts, organic farming with no chemical pesticides or fertilizers.
Certifications:USDA, Agricultural Growing Standards
Quote: From Hilario: "One time a truck driver said that he used to drink coffee for his long drives, but after a while he switched to just eating a couple of habanero peppers from my farm because it kept him awake longer."
What an absolute privilege it is to be able to introduce the fine folks over atAlvarez Organic Farms! We are honored to work with them not only in light of the quality of their fantastic vegetables but so too in their practices that clearly put the land and their community first.
With a story born out of feelings we resonate deeply with, the Alvarez family has been farming since 1981 in Mabton, WA, and have prioritized continued growth into ever more sustainable, equitable, and healthful farming; truly excelling in their field in many ways!
When Hilario Alvarez started selling vegetables to the people of Seattle he was received well, and notes that his farm popularity seems to correlate to his new audience appreciating the Alvarez farmer's growing a particularly wide variety of market vegetables, most notably varieties of peppers so outstanding that they've received national attention! Clocking in at over 100 varieties!
Hilario Alvarez, and all of the great growers who work with him, are truly the type of farmers we feel lucky to get to know. They believe that the health of our community is directly related to the quality of the food that people get to eat. And more than that, if the cost of access to genuinely healthful food is not within reason, his work wouldn't be able to be attainable by the people, and we happily agree! We feel honored to be welcomed into this community and are excited to help them get their remarkable produce into the world.
Alvarez Organic Farms in Good Food the movie - 2008